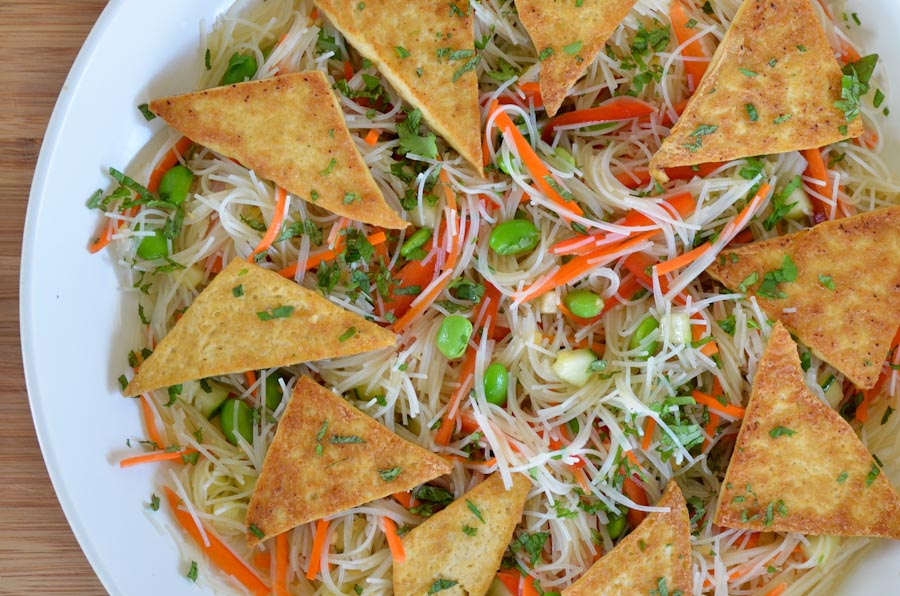 Here's what's going on. I'm making an oldie but a goodie. A tofu rice noodle salad with a sesame soy vinaigrette. A sort of deconstructed summer roll if you will. And total honesty, I'm listening to  Psy – Gangnam Style  I can't help it, it's so gosh darn catchy! And the video, amazing!
Anyone want to join me? Let's do this!
Yesterday when I was at Costco I passed by the electronic section and what song did I hear blasting? Yep, you guessed it, Gangnam Style. Apparently I am not the only one who finds this song awesome because there in the speaker section was a guy (older, skinny, long hair) dancing.
He had some surprisingly decent moves, you could tell he practiced often. At first I thought maybe he was doing a demo. Showing people how much fun they could have if they bought this speaker system. Then I thought, finally I am going to witness a flash mob! YES!  Nope, he was just a guy dancing. Having his own party at Costco with free snacks and free tunes.
He looked so comfortable and natural that hardly anyone even noticed this Costco free spirit. I guarantee that if I started dancing in the speaker isle, people would stare, raise eyebrows, it would be awkward, and embarrassing, OMG is that Tiare's mom?
Good for you Costco free spirit! [Read more…]