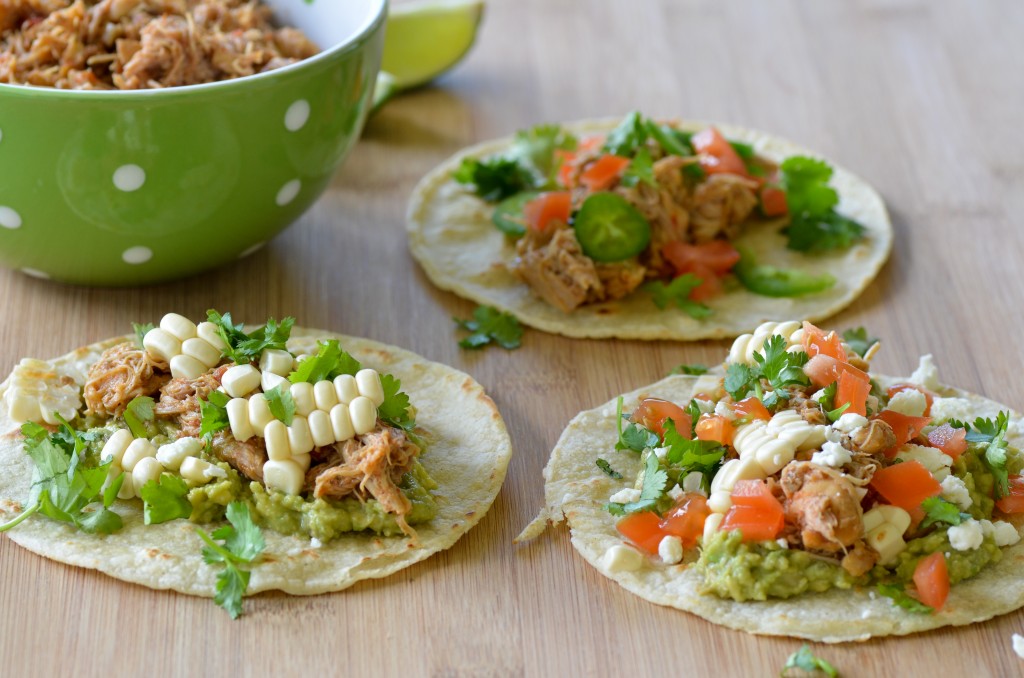 I'd like to say I planned this. Last week when I talked about my basic cooking recipes, the building blocks if you will, and teased you with my shredded chicken taco recipe, I'd like to say I knew Cinco de Mayo was right around the corner. That would be a lie.
I'm pretty sure something bigger than me and my poor organizational skills brought us here right now. While I'm not the best at paying attention to a calendar, I do like to pay attention to the lovely signs and arrows life occasionally gives us to let us know we are on the right path.
This is clearly fate and meant to be. And if you find yourself wondering what to cook for Cinco de Mayo and also find yourself reading this post, then clearly that is fate telling you to cook this. Listen to the signs and listen to your tummy.
I get more requests for this recipe than any other. It is a recipe loved by kids big and small. For a solid period of time this was the only source of protein my friend Ali's one-year-old would eat. Since it's a crock pot recipe, it is also loved by cooks and moms.
Still, something has held me back from sharing this recipe with you. Clearly the timing was never right before this, but beyond that I guess I have always thought you were above it. When friends call with a shredded chicken request, in my mind I always wonder if there might be some exotic ingredient I could add. You know, a secret ingredient that would wow you! Don't get disappointed, there is not.
This is the mother of all simple crock pot recipes. When we are packing up for a big beach day and I know we will all return home famished, this is what I throw in the crock pot in less than 5 minutes. When I know a bunch of people are coming over for dinner and I don't have time to get fancy in the kitchen, shredded chicken tacos it is.
Even though it is simple, it never disappoints. So here you go, a basic Maui Flour Child recipe just in time for Cinco de Mayo.
What you do with this pot of flavorful, steaming hot, shredded chicken is up to you. My kids take it straight with a scoop of rice. I am a corn tortilla taco girl but I've always fancied the idea of being a tamale girl. And the leftovers? Yeah, they are naturally a perfect fit for tortilla soup or enchiladas.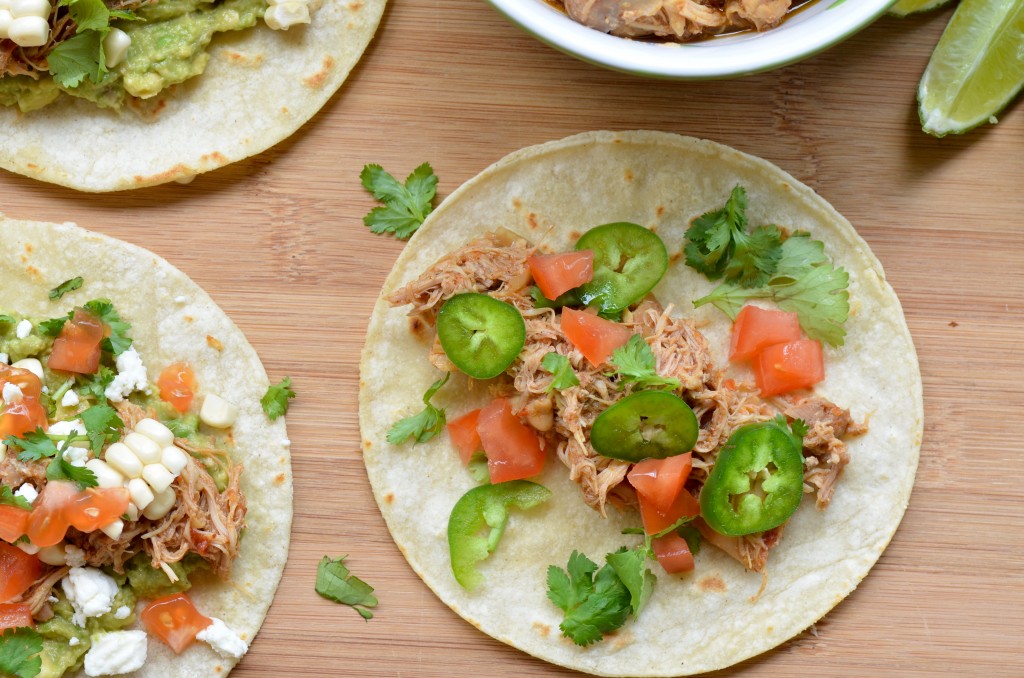 Ingredients
6-12 boneless, skinless chicken thighs (How much chicken you throw in there really depends on how many people you want to end up at your house. It's an "if you build it they will come" kind of situation. 6 is good for a family of 4.)
1/2 can of diced tomatoes (If I add more than a half can my kids will say "this is too tomatoey!" Your kids might be different.)
3 TB of your favorite Taco Seasoning (Try to find one that doesn't have a bunch of mysterious ingredients in it that you can't pronounce. Like ethoxyquin, this make for a nice pesticide but I don't want it in my shredded chicken, no thank you El Paso.)
1/2 onion sliced (This is optional depending on if your family is in the car honking the horn for you to hurry up. Don't worry- prior preparation prevents poor performance. Your family will thank you later, maybe.)
What to do
Put all this stuff in your crock pot. If it's early in the morning, turn it on low. If it is between 12-2pm, turn it on high. If it is after 2pm, it is too late, make something different and try again tomorrow.
Leave it be. When it is getting close to dinner time, start stirring. The chicken will start to shred. The more you stir the more shredded it will become, the more shredded it becomes the more liquid it will absorb. Once you get the chicken to  a shredded consistency of your liking, you can make an executive decision about how much liquid is in there. If there is too much liquid it will make your tacos soggy, so ladle a few scoops out. Also, give it a taste and make sure it is seasoned properly. Some taco seasoning have more salt then others, so adjust accordingly.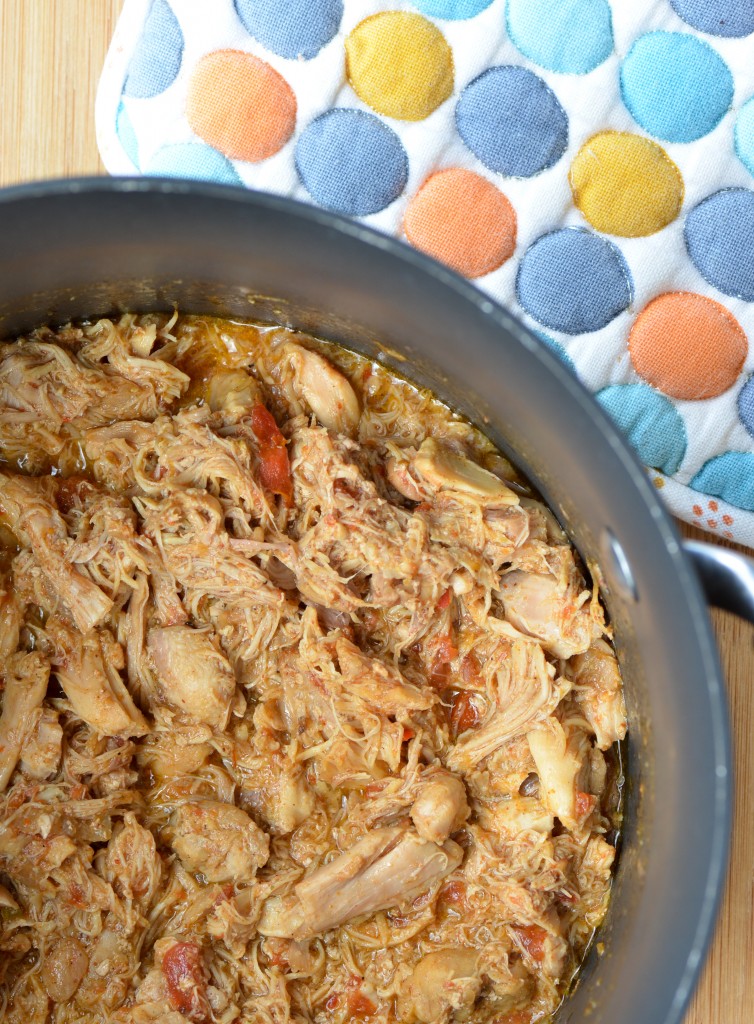 And that's all there is to it.