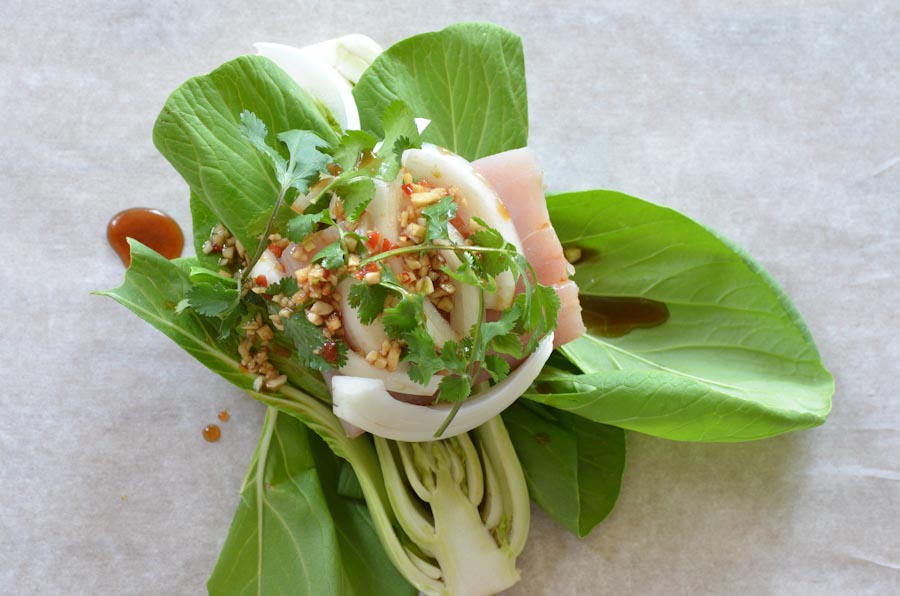 This is one of my favorite ways to prepare fresh island fish. Cooking en papillote is fancy for cooking in parchment paper. It is a great method for cooking healthy and flavorful dishes as it locks in all the moisture and aromatics.
You can prep these packets in the morning then pop them in the oven at dinnertime. That's a no-brainer for easy entertaining in my book.
There is a technical way to fold the parchment paper, but I'm not a real fussy girl so I just bunch it all up and tie it with butcher twine. It always seems to work out. If you must know, I'm not very good at wrapping presents either. It's the thought that counts, right?
Ingredients (serves 4)
4 4-5oz pieces of fresh mahimahi
1/2 onion thinly sliced
4 bunches baby bok choy, each sliced in half lengthwise
Cilantro
1/3 C soy sauce
1/3 C vegetable broth
1 t sesame oil
1 t garlic chili paste
1 TB minced ginger
1 TB minced garlic
4 sheets parchment paper
butchers twine
Directions
Preheat your oven to 400.
Wisk together the soy sauce, vegetable broth, sesame oil, chili paste, garlic and ginger.
Lay out a sheet of parchment. Add the bok choy,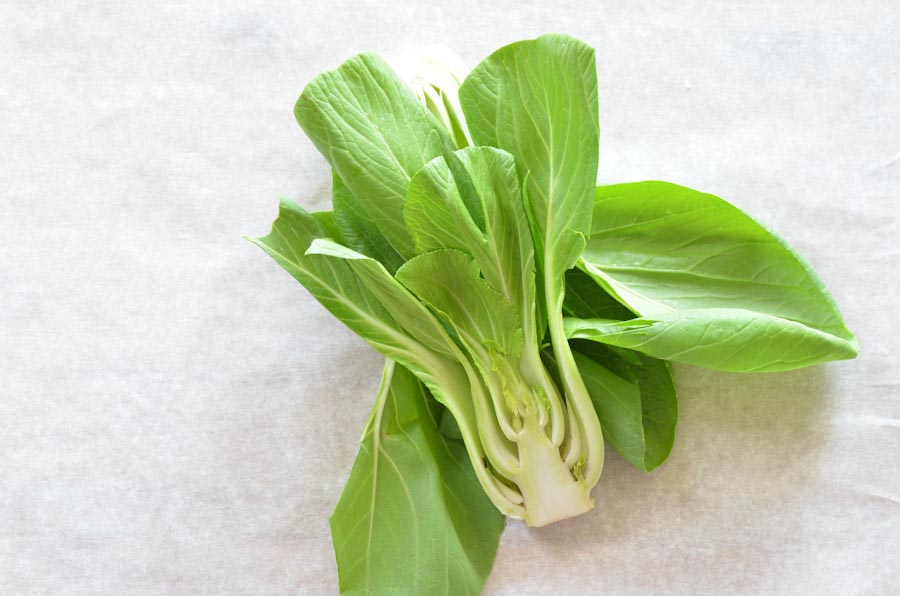 Fish,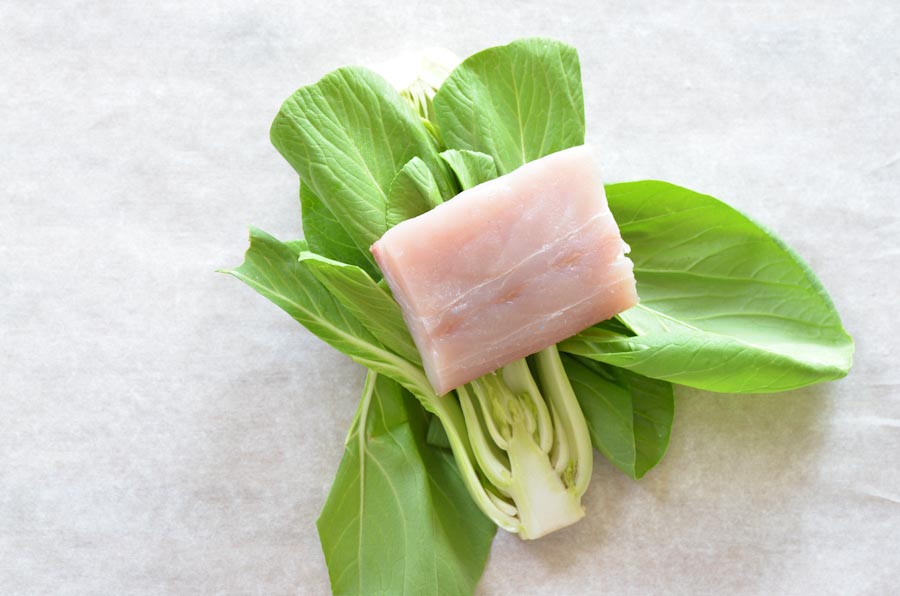 Onions and Cilantro ,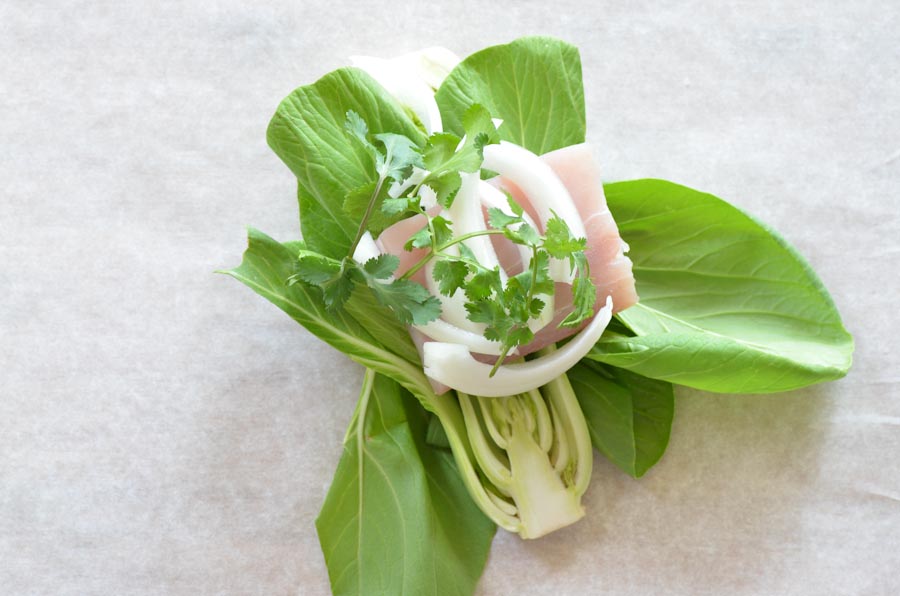 and 1/4 of the sauce.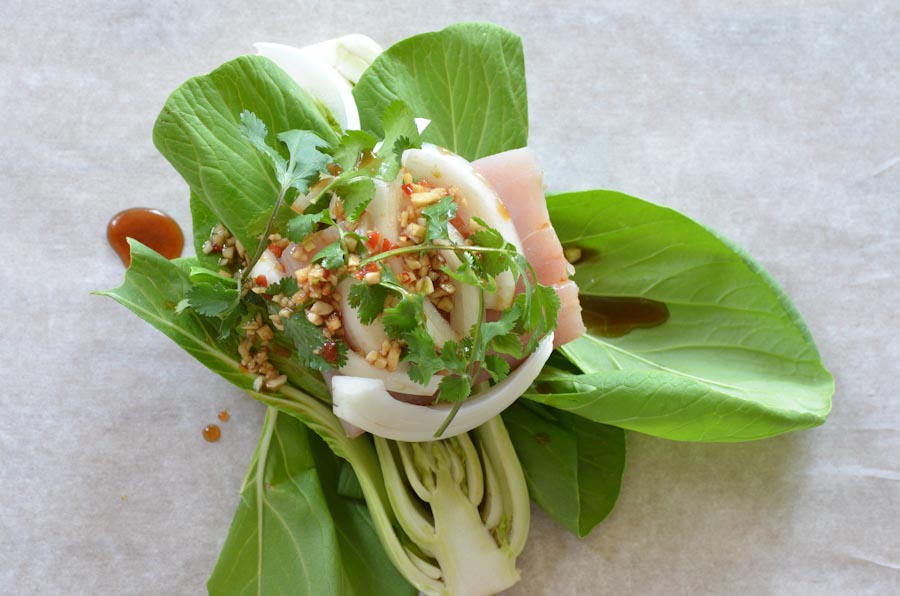 Then bunch it up and tie with string. Repeat.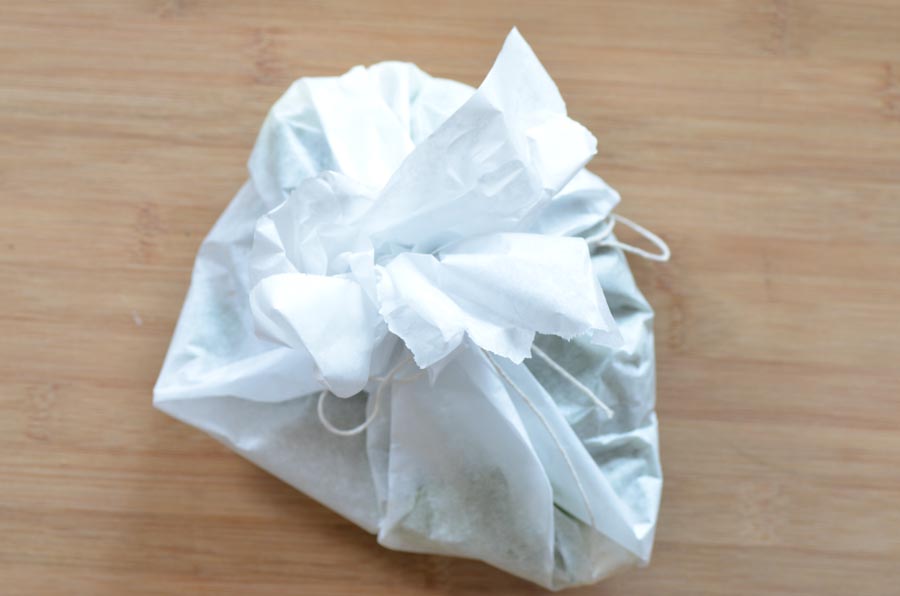 Put your little packets on a sheet pan and into the oven for 20 minutes. If you want to use larger portions of fish, cut the fish into smaller pieces so the cooking time isn't too long.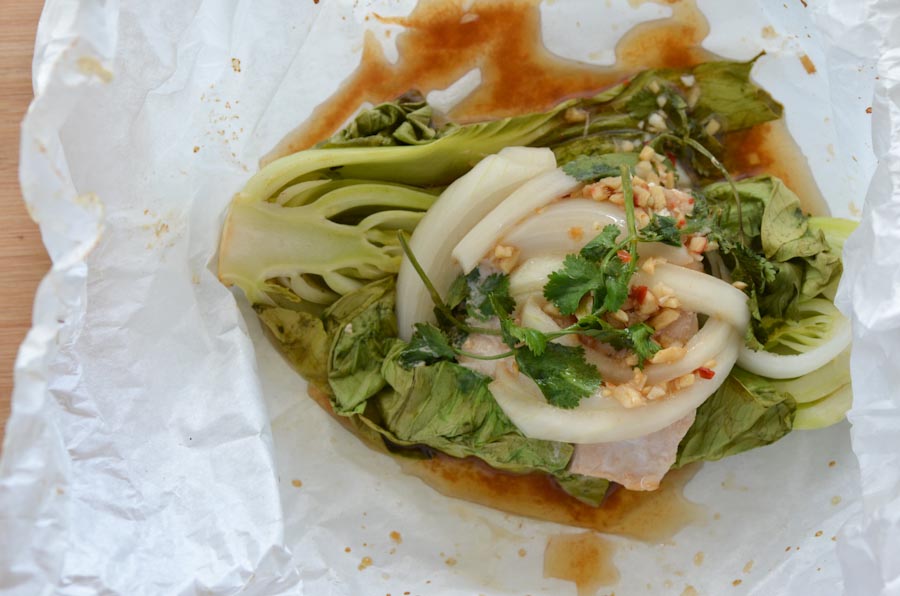 You can let everyone open their own steamy packet at the table, that way it will stay nice and hot. Serve with rice and hot sauce and preferably a view of the sunset.
Aloha,