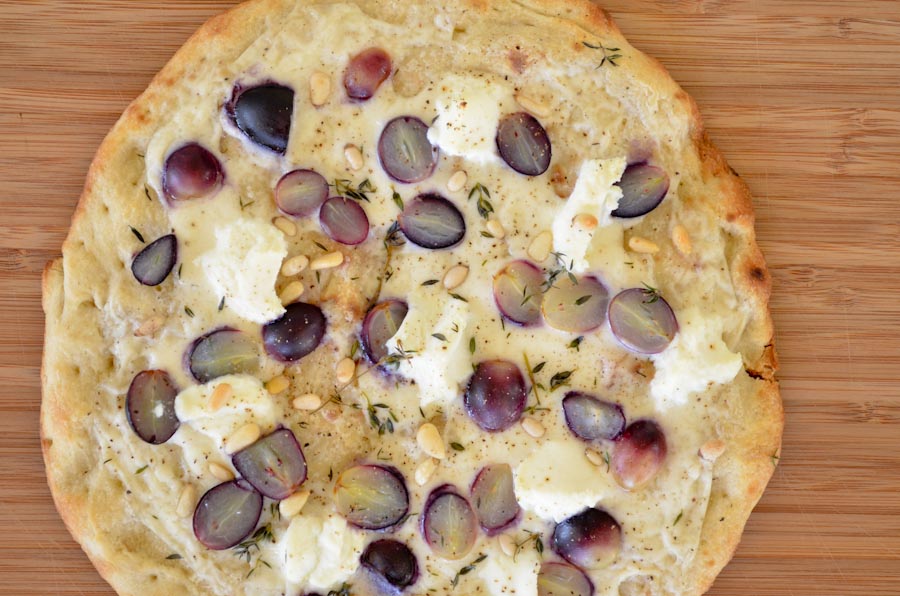 I have finally made it through the holiday tornado that tore through my house and life. Yes, it was a whirlwind of family, friends, fun, food, drinks, presents, cooking and cleaning. And did I mention fun?
Here were the highlights:
My family came over from Maui and spent a few days in Ko Olina with us. We had a pre-Christmas dinner together of Grilled Mustard and Rosemary Lamb Lollis. Yum!
Our friends from Maui came to help open The Monkeypod Kitchen, our restaurant didn't end up opening that week, but we had a great time together and ate Chicken Tacos with Heirloom Tomato and Tomatillo Salsa. More to come on that salsa recipe from my friend Brittany. Get excited!
I discovered an app where you can add a Santa to any picture. Instant proof he was really in your house! Hearing my daughters voices on Christmas morning as they discovered that picture was the cutest thing in the world. He ate ginger cookies with milk. P.S Winter is our Elf on the shelf…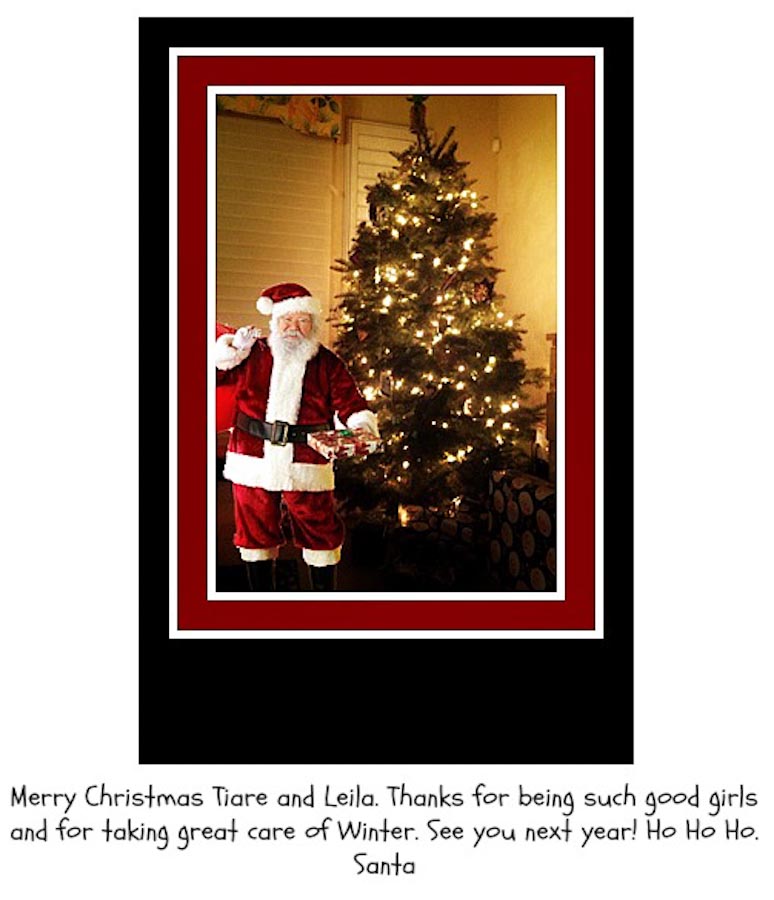 On Christmas day I made a Turkey Roulade. There are two things you never forget from culinary school, how to make mayonnaise and how to debone a bird. We invited all our new friends and all the Monkeypodders who moved from Maui and had ourselves a feast. I did my best to recreate that feeling of Christmas magic that is always sparkling throughout my Mom's house, but I think I still have much to learn.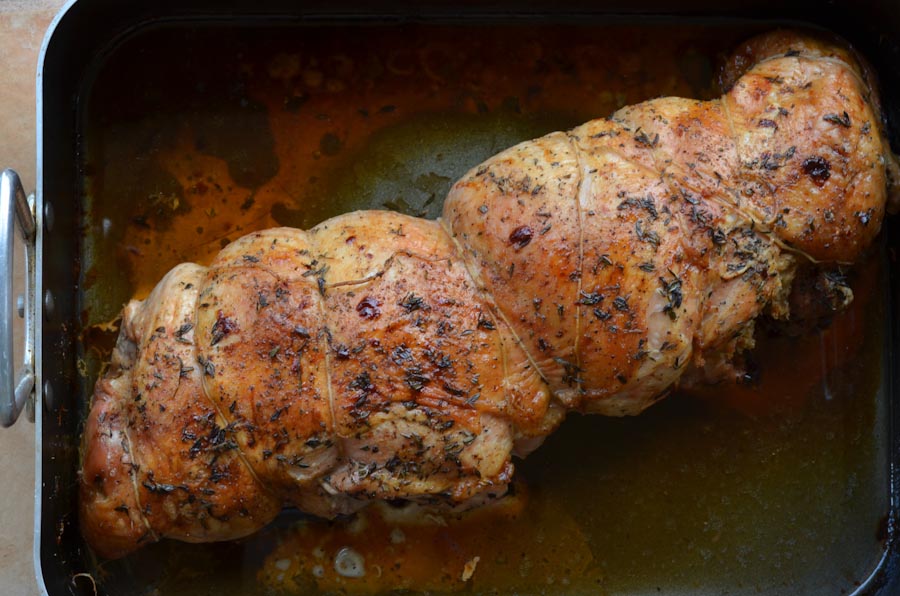 You ever notice how when you are doing a lot of big holiday cooking you are not doing a lot of eating? It always happens to me, I get too busy prepping for dinner that I don't want to dirty up the kitchen and take the time to cook myself lunch. That is a good way to have a hangry attack. It's just unacceptable, especially when you consider all the yummy holiday food in the fridge! And, when you are in the eye of a holiday hurricane, olives and vitamins are not substantial enough, not even close.
So, major food highlight! A quick and simple lunch I threw together in the midst of celebration chaos. A grape and ricotta pizza with thyme and pine nuts. I used a store bought pizza dough, but if you'd like to make your own be my guest. Then I topped it with a delicious white sauce and added sliced black grapes, spoonfuls of ricotta, fresh thyme and pine nuts. No biggie.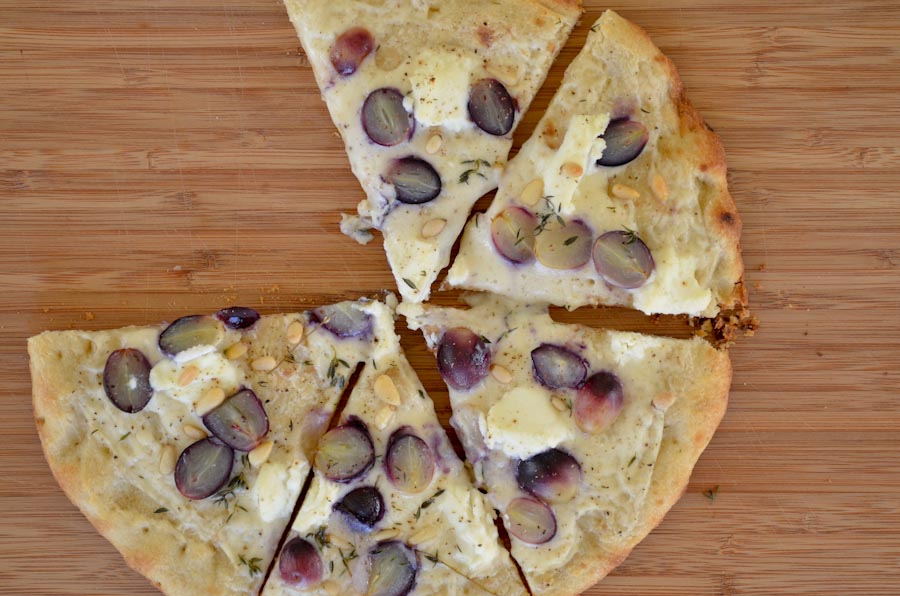 Isn't it pretty? I'm going to make this as an appetizer instead of cheese and crackers someday.
Oh yeah, one more thing! The whole reason we moved to Ko Olina, Oahu. Finally, The Monkeypod Kitchen will be opening this week.  2013 is going to rock!
 Grape and Ricotta Pizza 
Ingredients
2 T flour
2 T butter
2 C milk
grate of nutmeg
pizza dough
handful of seedless black grapes, sliced
1/4 C ricotta
fresh thyme
1 T pine nuts
salt and pepper
Directions
Preheat your oven to 425.
Start by making the white sauce. Over medium heat cook the butter and flour together for a few minutes to make a light blonde roux. Add the milk and alternate stirring with a wooden spoon and wisk bringing the sauce to a simmer. As it heats it should thicken. Season with salt, pepper and fresh grated nutmeg. You could also grate in some parmesan at this point if you wanted.
Spread some of this sauce over your pizza dough and top with spoonfuls of ricotta, grapes, thyme and pine nuts. Add a little salt and pepper and into the oven directly on the rack until it is bubbly and golden.