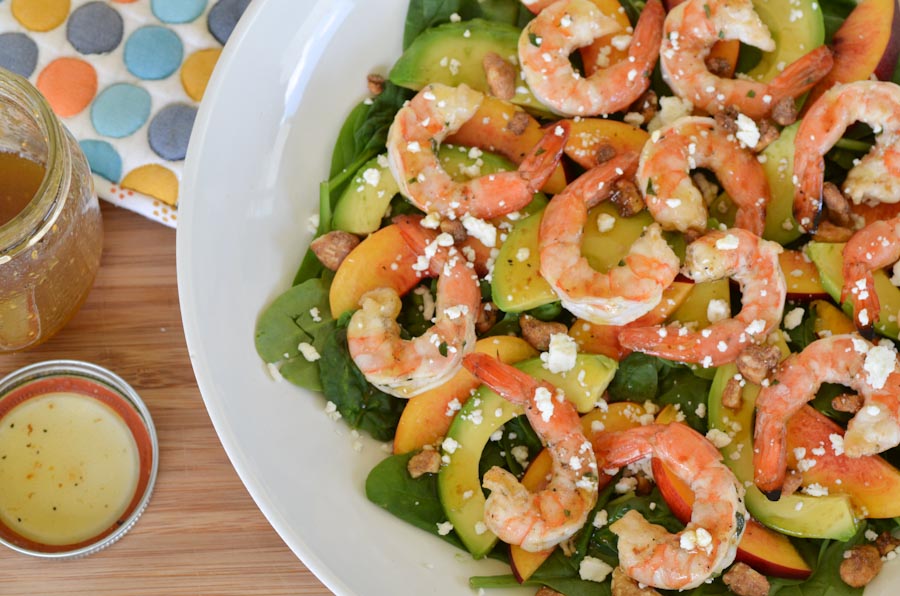 Summer, please don't end!
I know it wasn't long ago that I was counting down the days till school started. I just didn't have my summer groove on yet. Now that I finally found it, you're telling me it's over? Noooooooooooo!
I want to sleep in with my kids and stay in our pj's till 9, and go to the beach, and jump off piers, and go on road trips that take us hundreds of miles out of cell phone range. For the last few weeks I've felt like the crying little kid who doesn't want to leave the birthday party. Admitting that the party's over has never really been one of my strengths.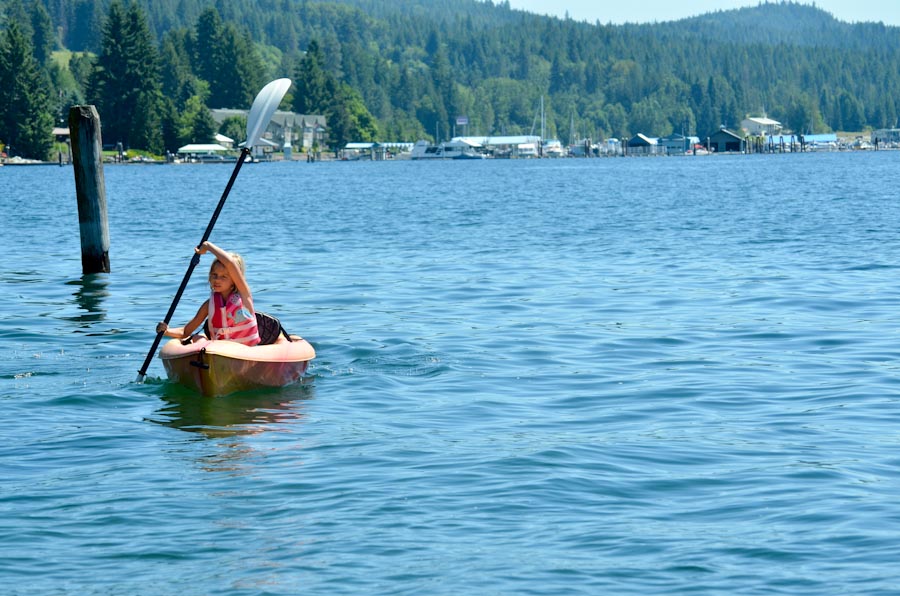 Like it or not, summer vacation is coming to an end. I have that nagging Sunday feeling inside that makes it hard to fully relax. Monday morning is right around the corner and you'd better be ready.
We went shopping for school supplies. Wow, that was quite the scavenger hunt. We had to go to 4 different store and even order a few things online. Good times, my youngest daughter got a strange fan full of candy twirled up into her hair. We had to buy it, but believe me when I say no one got to eat that candy. My daughter will be in first grade so I'm technically a first timer at "back-to-school," but I gotta think there's a more efficient way.
Here's a summer salad for those of you who are having a hard time letting go. If you have a few precious days of summer left, I think you should make it for lunch and drink it with a bottle of white wine while listening to "The Suburbs" by Arcade Fire.
Love,
Grilled Shrimp and Nectarine Salad with White Balsamic Fig Vinaigrette
Ingredients for the Salad (serves 2 hungry people or 4 not so hungry people)
Baby Spinach 4 Cups
1 large Nectarine that smells like summer sliced
1 Avocado, sliced
1/4 cup Candied Walnuts
2 T Feta
14 Peeled and deveined shrimp (I used 21-25/lb)
White Balsamic Fig Vinaigrette
2 T fig jam
3 T white balsamic vinegar
1/3 C olive oil
pinch of salt and pepper
Directions
Make your salad dressing by putting all the ingredients in a mason jar and shaking it up. Taste and adjust to your liking.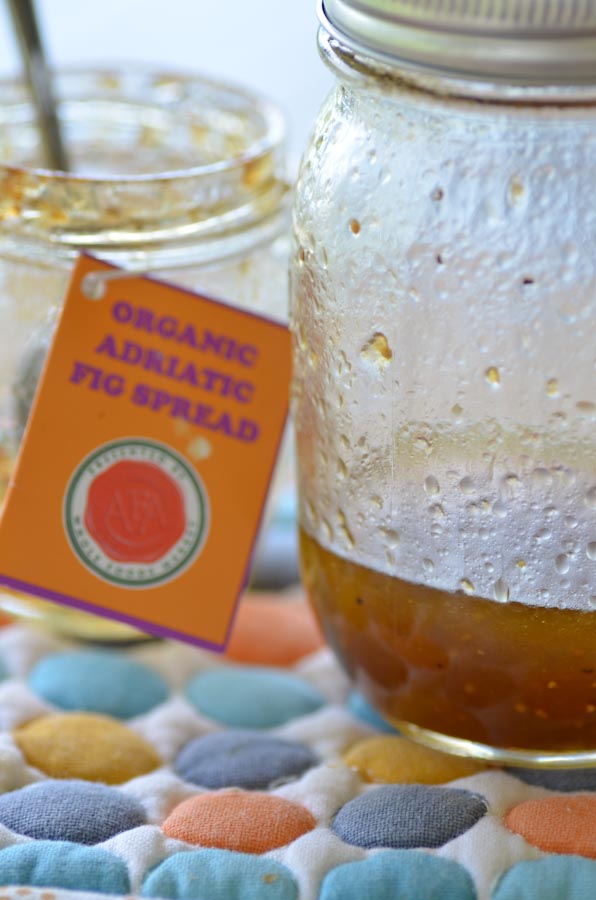 Add a few tablespoons of the dressing to your shrimp and let it marinate. If you have some fresh herbs like basil or flat leaf parsley, chop and add that too! Let it sit for about 20 minutes while you get the salad together.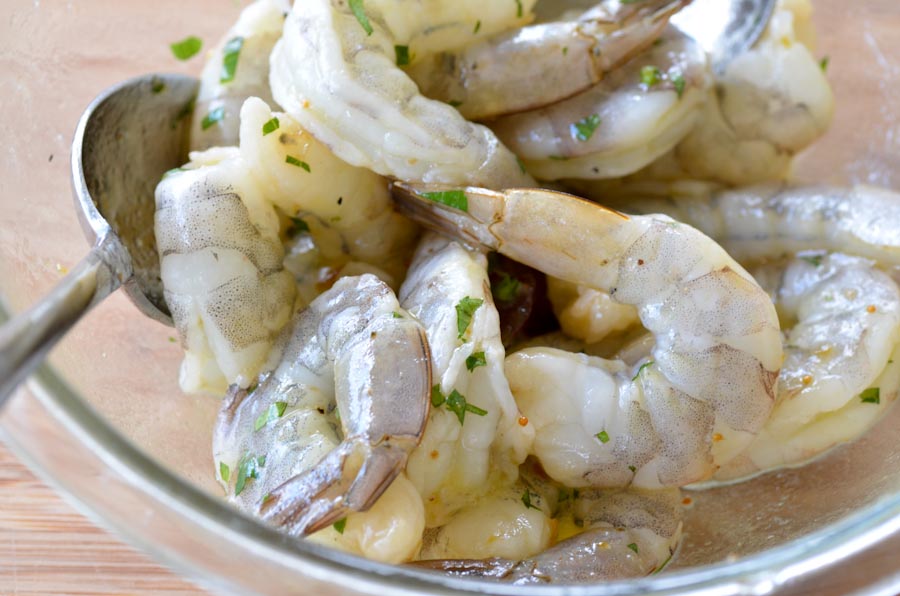 Start with a bed of spinach. Obviously, you can add more or less depending on how many people are eating. Arrange your nectarine and avocado over the spinach. Beautiful!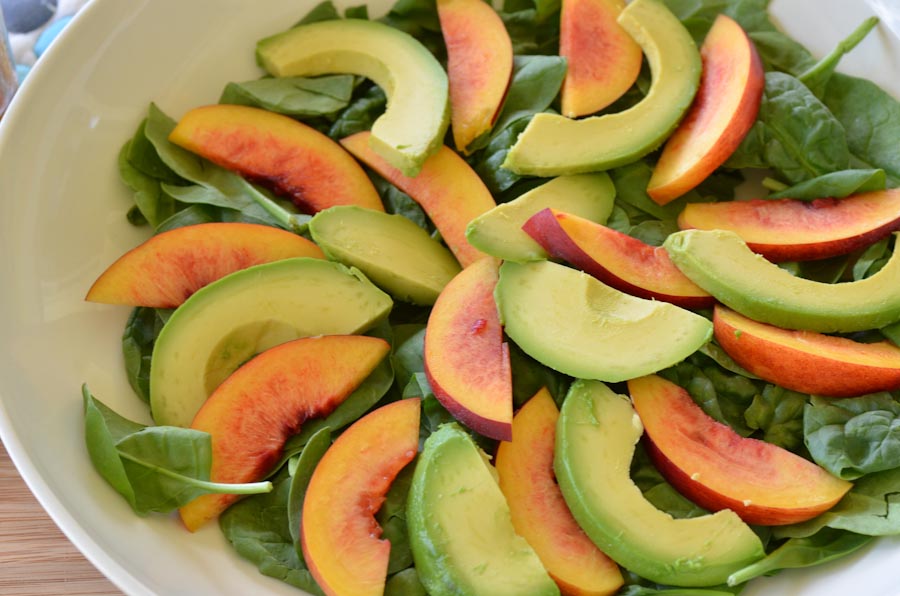 Get your BBQ hot and grill your shrimp. So easy! Now is probably a good time to open that bottle of wine, but be careful not to overcook your shrimp.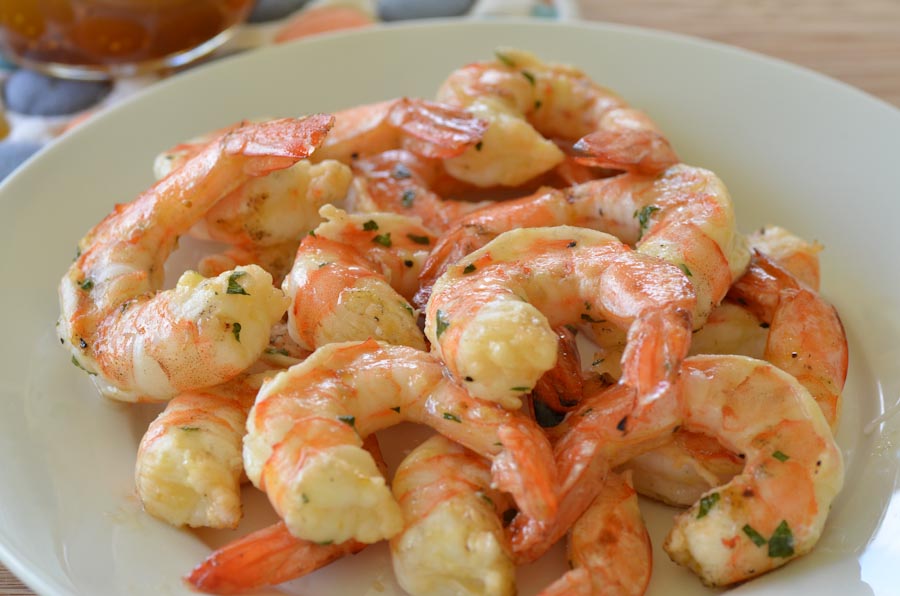 Put the shrimp on top of your salad, then put the candied nuts and feta on top of the shrimp, then drizzle your vinaigrette over everything.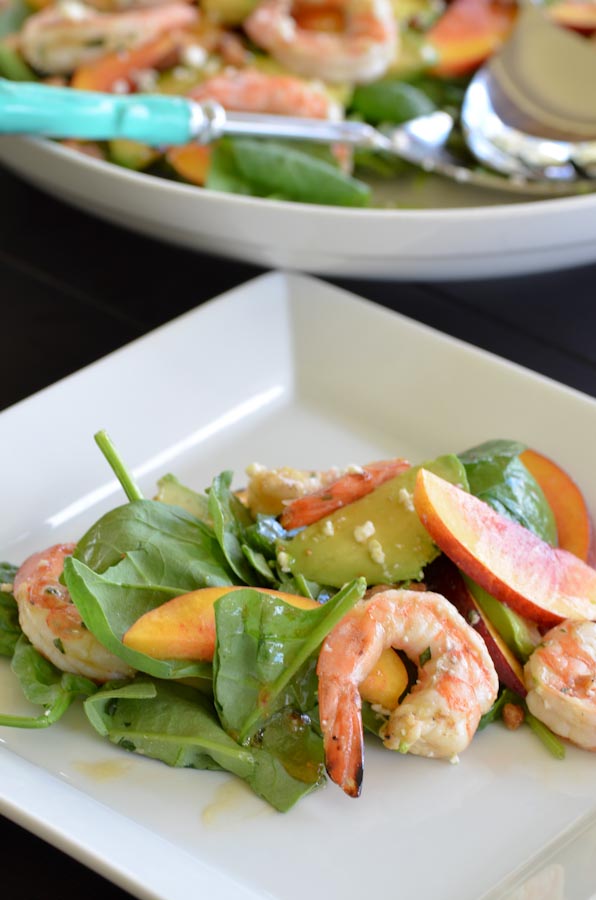 Happy back to school, and may summer 2013 be equally amazing!