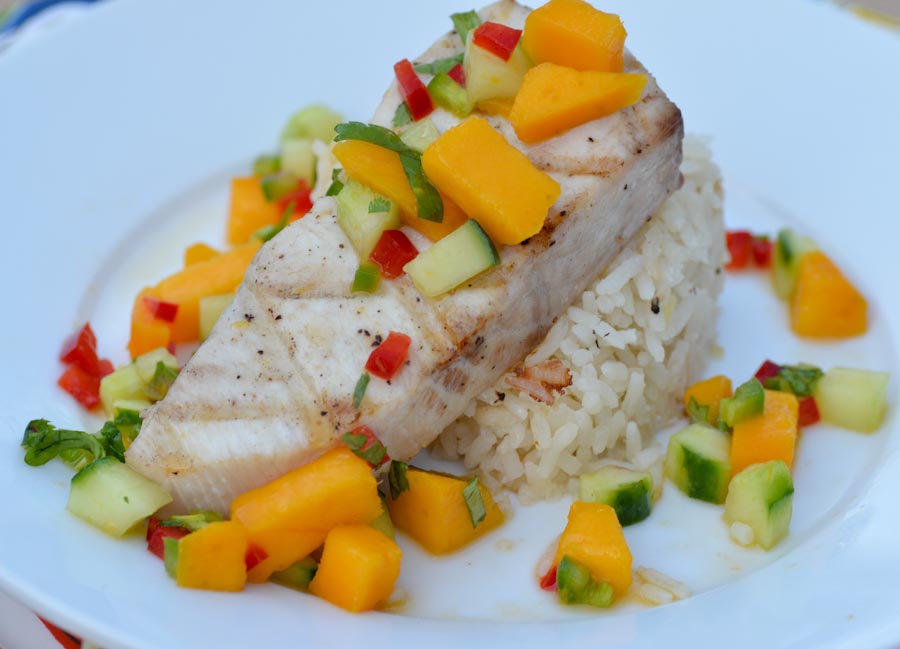 This morning I got a text from my friend Cristina. "Are you home? We have an overwhelming amount of mangos and I'd like to bring you some."    Ummmm… Yes!!!
I love mangos! Who doesn't? If you don't like mangos you've probably never had a mango from Maui. Maui mangos No Ka Oi! Mangos from South America that travel around the world and end up in a grocery store in the middle of winter just don't cut it for Maui Flour Child.
Here's a strange thing that happens in Hawaii, even during the peak of mango season, certain grocery stores insist on importing these plastic smelling, sorry excuses for mangos. Why???
If you're visiting, don't be fooled! Go to a farmers market and buy yourself a local mango, it will be worth it, I promise!
Some people are allergic to mangos and for this I am sorry. Life isn't always fair. Hopefully they are not also allergic to wine…that would just be cruel.
Cristina and I have been friends since we were 3 years old playing under the monkeypod tree at Kapalua Preschool. We don't see each other nearly enough. Friends who bring you mangos from their trees are one of the best things about living in Hawaii!  It makes the $5/gallon gas prices worth it. It is also an excellent excuse to have tea and talk story with an old friend.
I had been struggling trying to decide on a worthy first blog post for Maui Flour Child.  I wanted my first post to breathe the essence of Hawaii.  Thank you Cristina for your act of kindness. Sharing mangos should be included in the definition of aloha.
Aloha means, hello, goodbye, I love you and here's a bucket of mangos from my tree.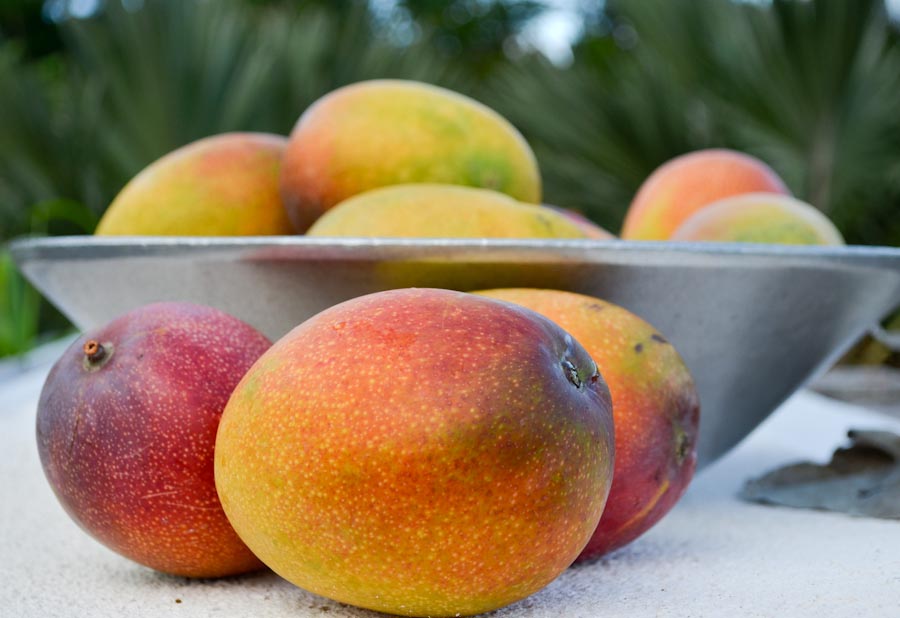 For the Mango Salsa
1 large peeled and diced mango about 1 1/2  cups
3/4 cup peeled, seeded and diced cucumber
1 T finely diced jalapeño
2 T finely diced red bell pepper
1 T chopped cilantro
1 T honey
1-2 limes, squeezed
Toss all your ingredients together and you're done.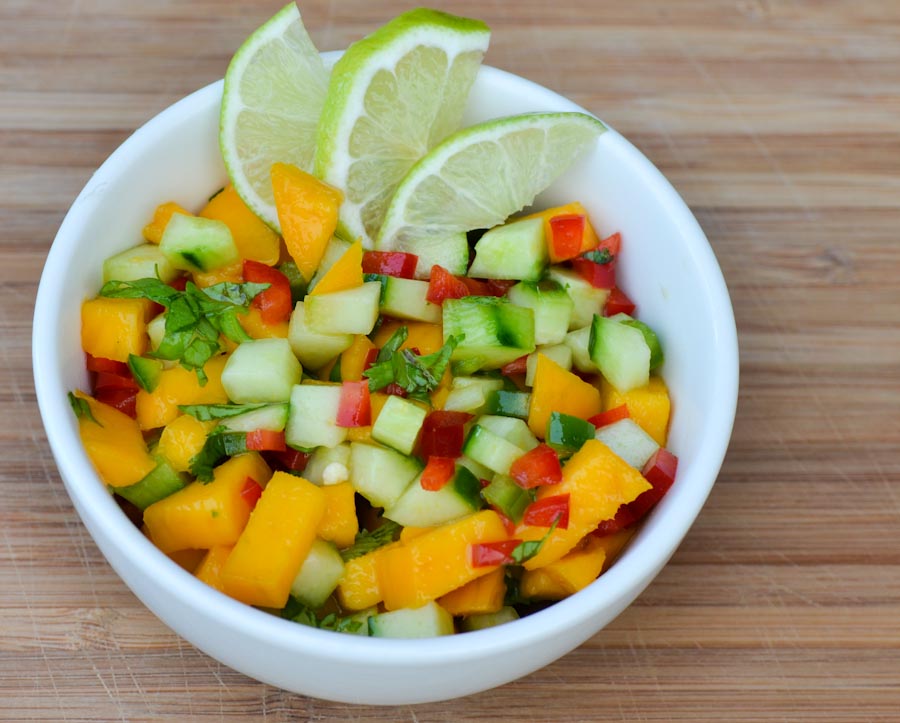 For the Fresh Island Fish
4 5oz fillets of a nice, fresh, mild white fish (I used Mahimahi)
Salt, Pepper and Olive oil
When I have a beautiful piece of fresh island fish, I like to keep it simple and healthy. A drizzle of olive oil and salt and pepper is really all you need, especially when you are serving it with a super flavorful salsa like this one.
Preheat your grill to a medium heat. Spray the heck out of it with Pam. Trust me on this one, you don't want your fish stuck all over the BBQ! Grill until it's done. Don't over flip and do your best to not over cook.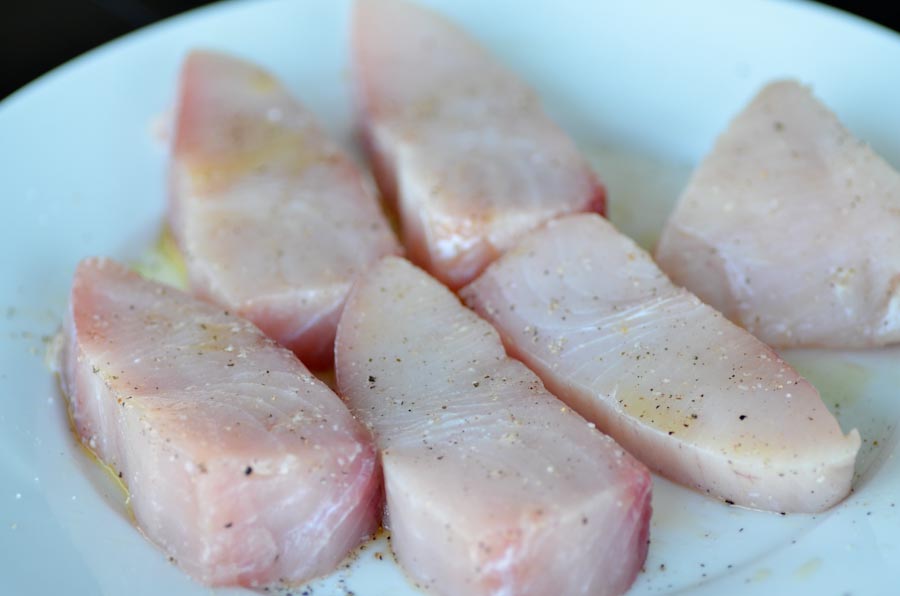 For the Coconut Rice
2 cups jasmine rice
2 cloves minced garlic
1 inch of peeled and minced ginger
1/4 cup diced onion
2 cups lite coconut milk
2 cups chicken or vegetable broth
2 T olive oil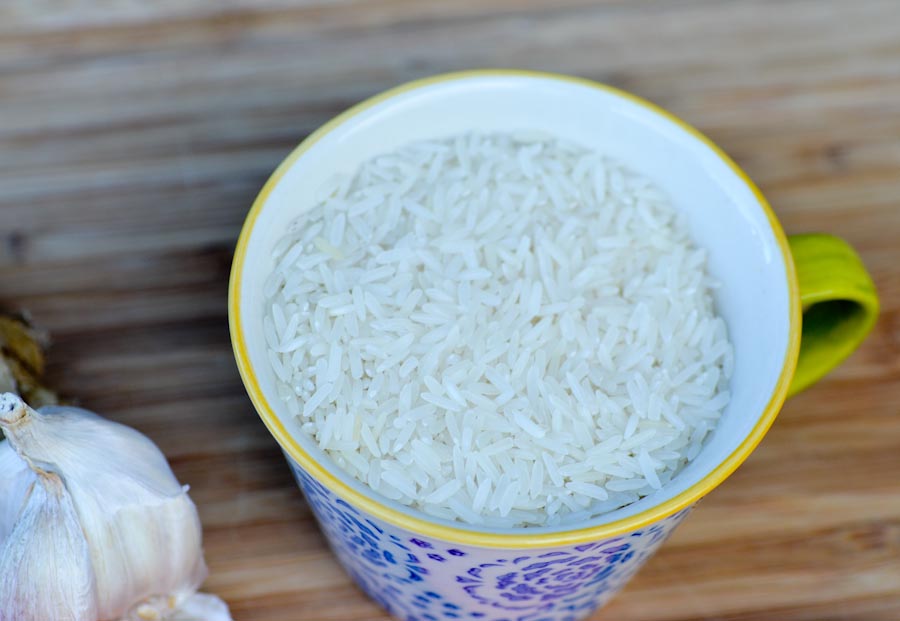 Heat 2 T olive oil in a sauté pan then add the onions, ginger, garlic and rice. Saute and stir often until the rice looks lightly toasted. At this point I prefer to transfer my rice to a rice cooker. I will never be as good at cooking rice as my rice cooker is. Fact of life. You can continue in the pan though if you like.  Add your coconut milk and broth, a little salt and pepper and turn your rice cooker on.
To make your rice fancy you will need to buy one of these rice molds from your local asian market. Look in the sushi rolling section. When your rice is finished cooking, fill up your rice mold.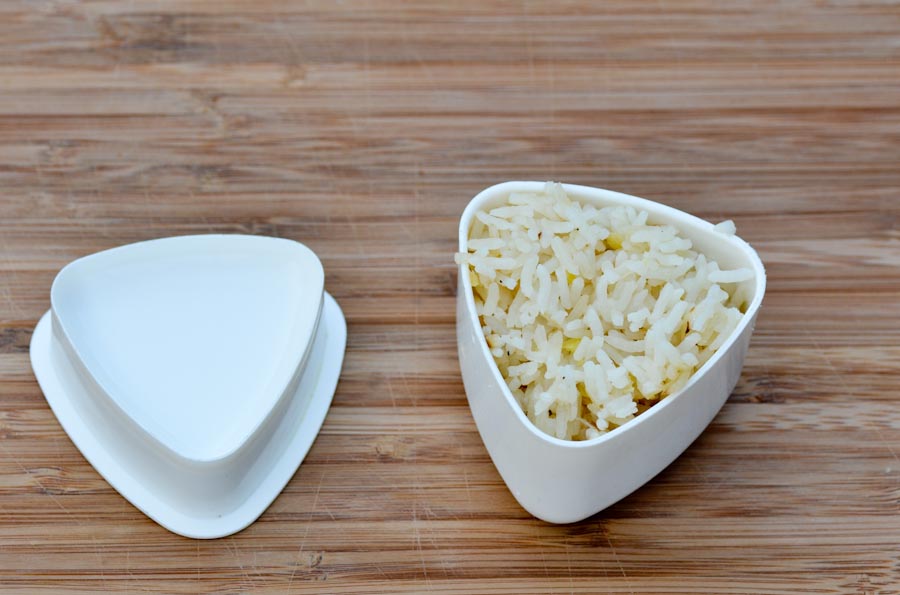 Press it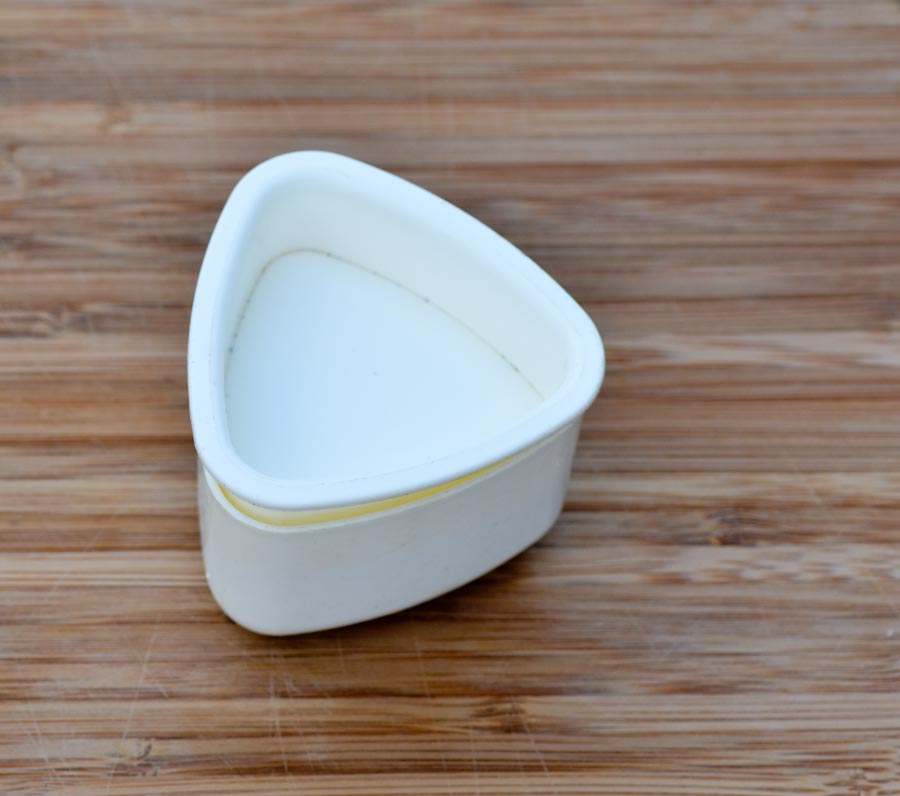 Then center it on your plate.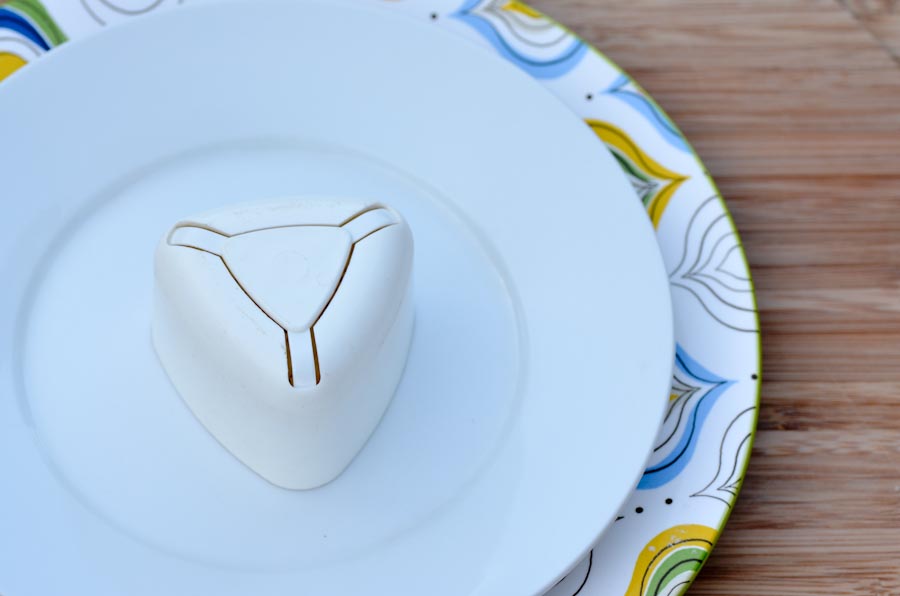 And voila, fancy rice.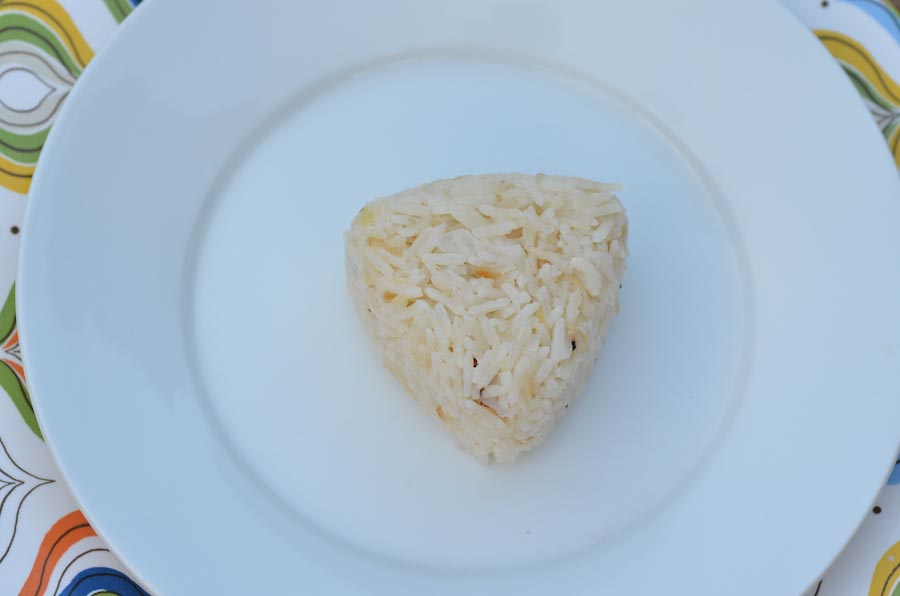 Now you can add the fish.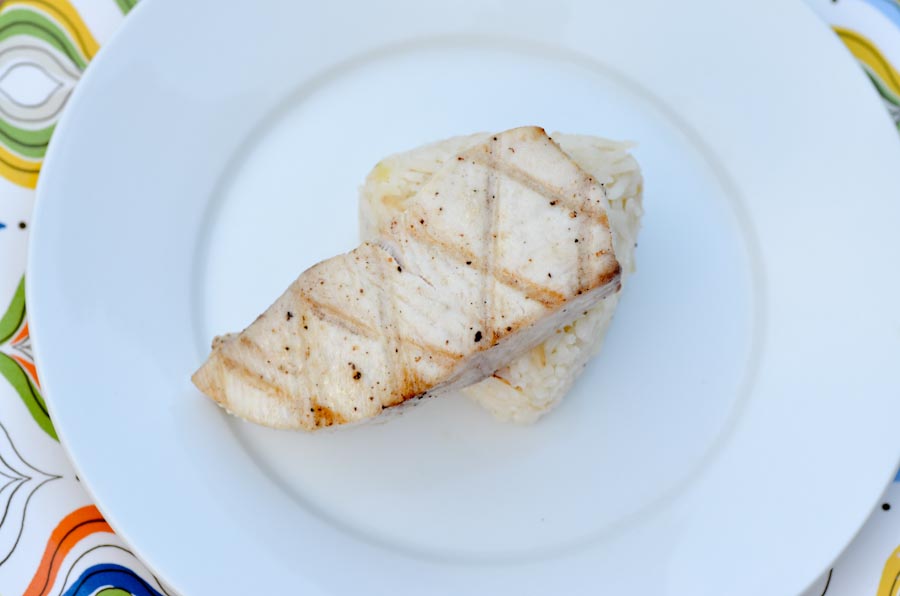 Then the salsa. And you're ready to eat.  A simple, clean preparation with a fancy restaurant presentation.