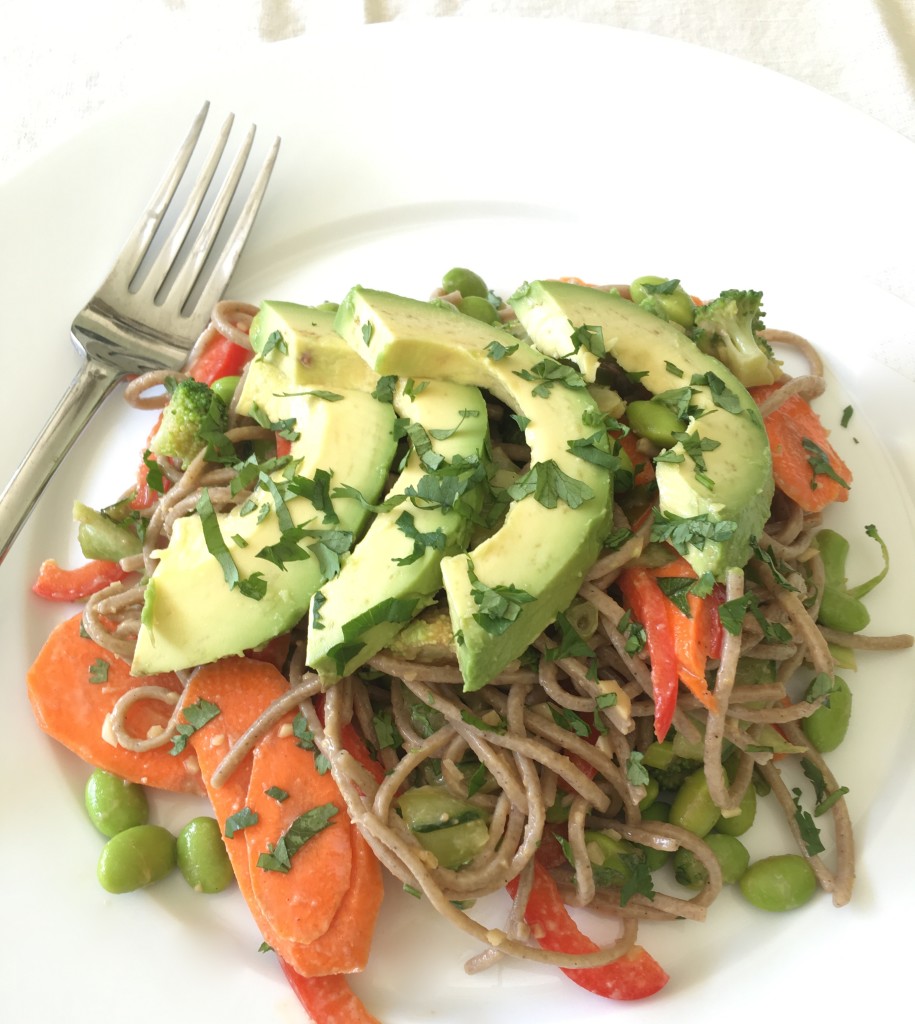 Hello Old Friends,
I've had a lot of requests lately for vegetarian recipes, so I thought I would dust the cobwebs off my blog and share one with you. Oh the technical hurdles I had to leap to get here! But now that I am here, it feels right. I apologize for my pictures. My Nikon (like my hair) have seen better days so I am taking my pictures with an iPhone (and eating lots of biotin).
This recipe is an adaptation from the cookbook Plenty and was recommended to me by a friend and amazing mom-chef. It's become a staple at our table much to my youngest daughters dismay. Hey, three out of four likes at our dinner table is a success in my mind.  I hope you love it as much I do!
Let's get started.
Ingredients
1 package organic soba noodles,
1/4 cup shelled edamame, blanched
1 cup chopped broccoli, blanched
1 carrot, peeled and thinly sliced
1 cucumber, peeled and thinly sliced
1 red bell, thinly sliced
avocado
cilantro and green onions
nori
For the dressing
1 clove garlic, minced
2 t ginger, peeled and minced
1 T sesame oil
3 T natural, smooth peanut butter
3 T lime juice
2 T tamari
2 T- 1/4 cup filtered water
First, set a large pot of water to boil. Done.
Next, assemble and prep your veggies. There are no rules here, so use whatever you like or whatever you have in your fridge. I quickly blanched my broccoli and edamame, everything else is raw and thinly sliced.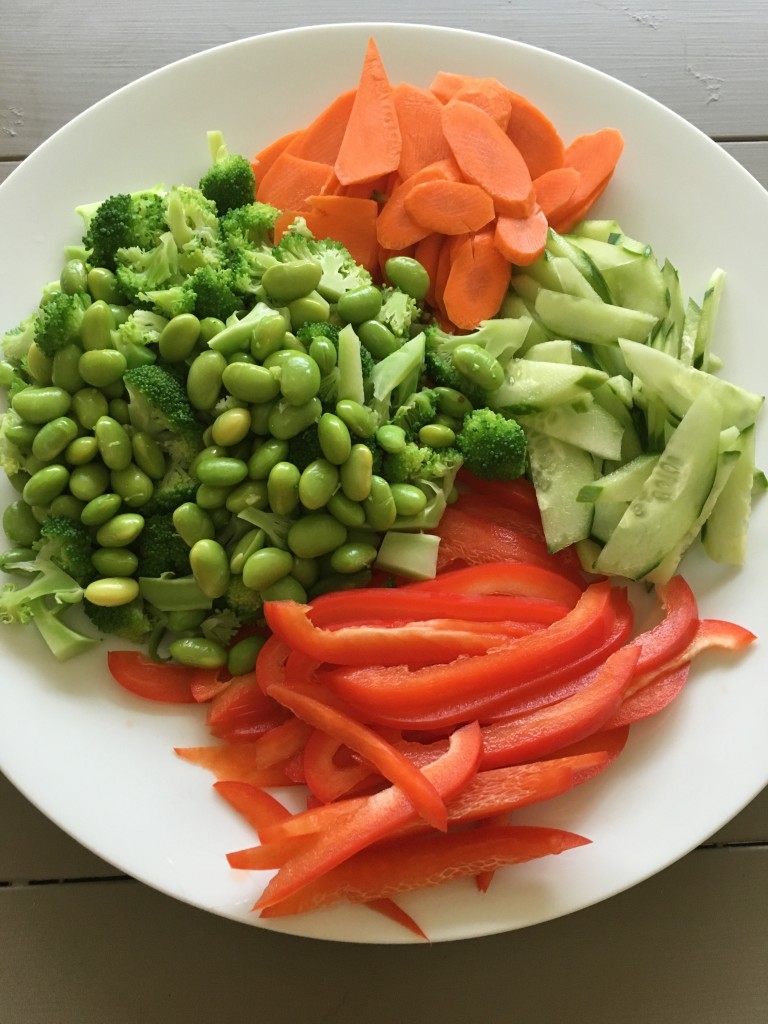 Once the water comes to a boil, cook your soba noodles according to the package directions.
While the noodles are cooking, let's make the dressing. Combine the minced ginger and garlic with the sesame oil, peanut butter, lime juice, tamari, sugar and water. The amount of water you use is up to you. I personally like the sauce to be on the thinner side. I feel like it blends better and still coats the noodles nicely.
Drain your soba noodles and add them to a large salad bowl.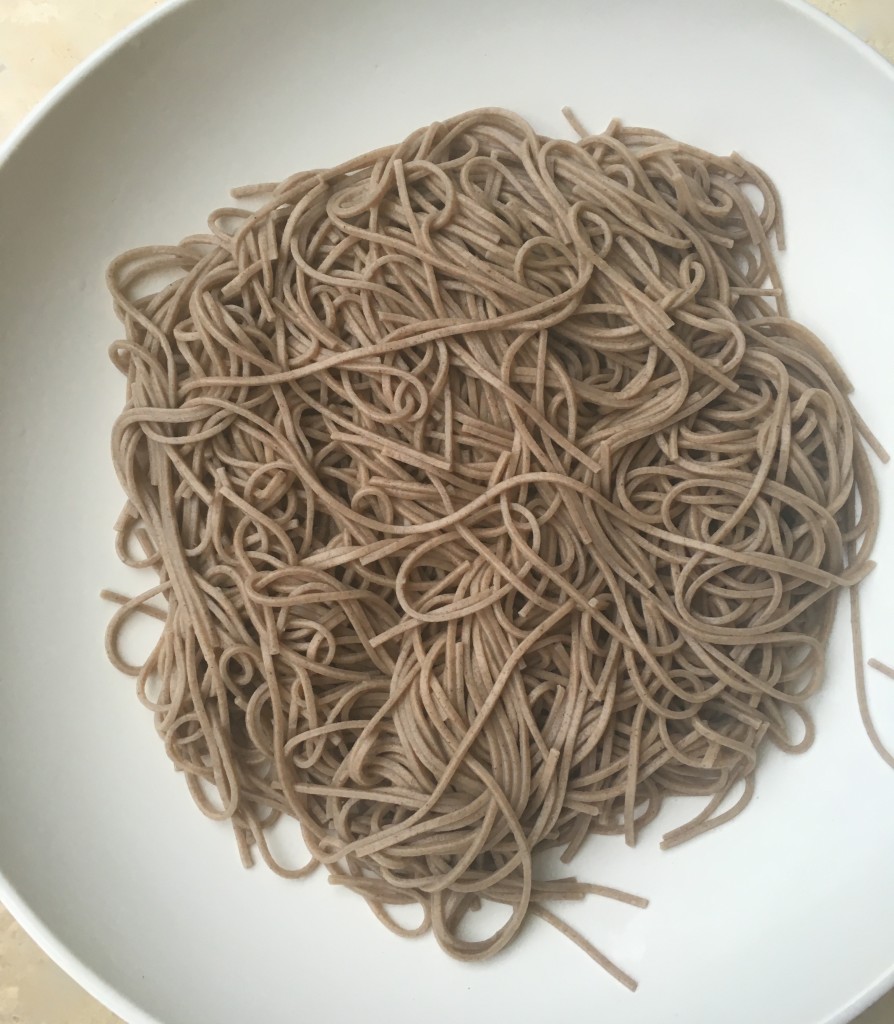 Top with your prepped veggies, and toss with your peanut salad dressing, chopped cilantro, and green onions.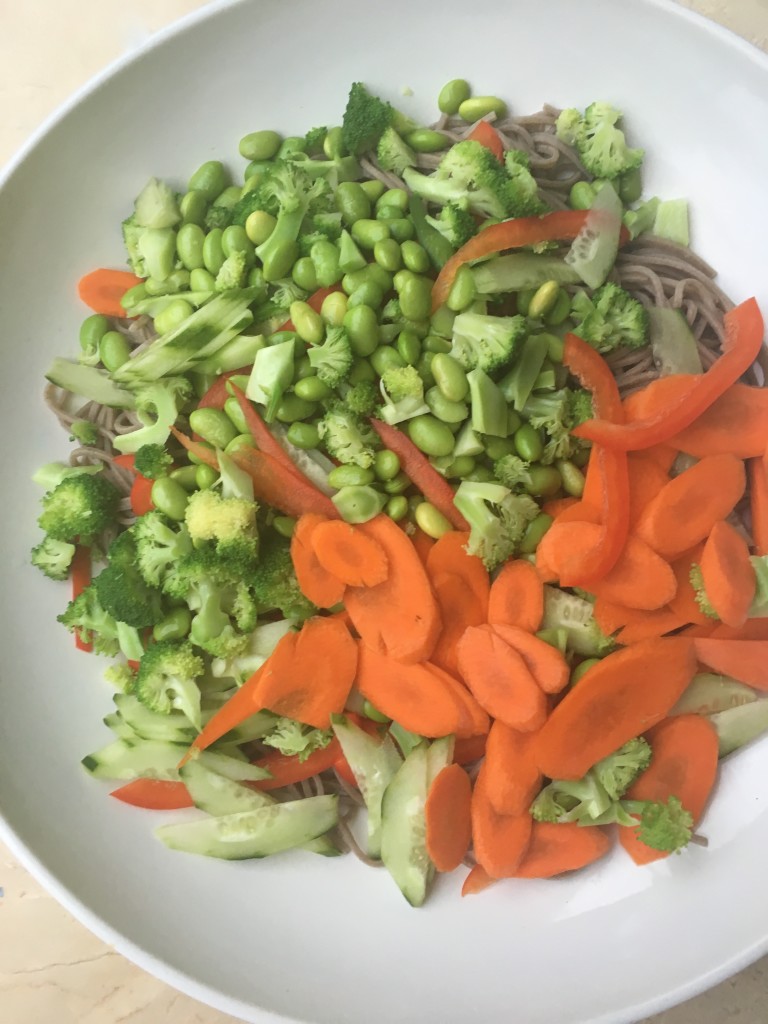 I like to add half an avocado sliced onto each plate. Next time I make this I will also add chopped up strips of nori.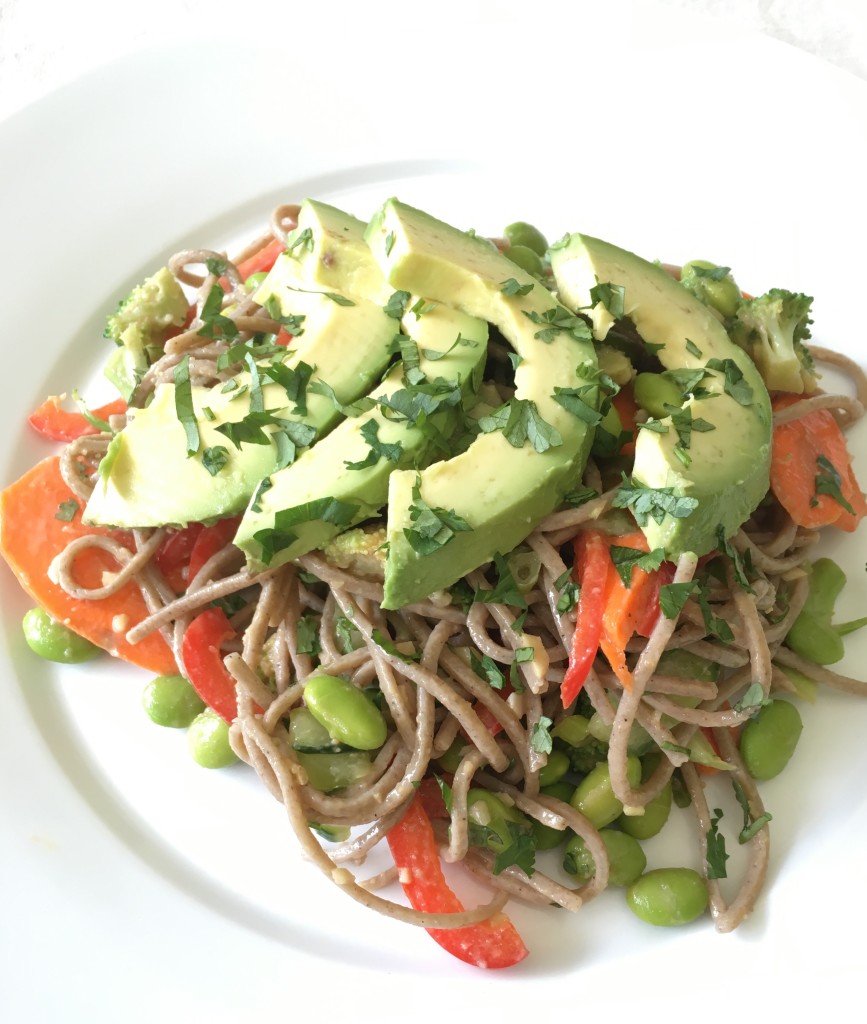 This is one of those righteous dinners that leaves you feeling full and satisfied but not weighed down. Make enough so you can eat the leftovers for lunch the next day!